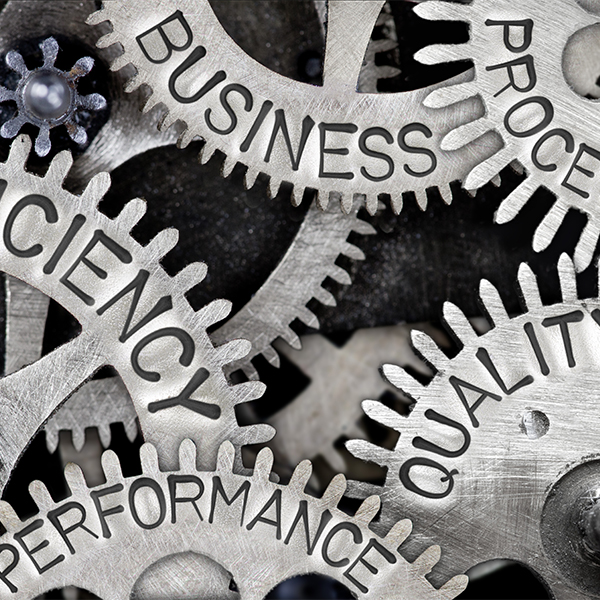 We are heating and cooling professionals! We maintain a high level of quality among our staff. All of our installers and technicians are trained on a regular, on-going basis. We, and they, are certified by the following industry organizations:
Bonded & Insured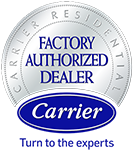 Carrier Factory Authorized Dealer
Dynaire is proud to be a Carrier Factory Authorized Dealer.
Carrier Factory Authorized Dealers have earned their distinction—it's not "given" to them. And it's not about what they are, but what they've done and continue to do: they go to work and get the job done.
Factory Authorized Dealers must perform to rigorous national standards consistently and continually in order to qualify for factory endorsement. Additionally, they participate in extensive factory training on technical aspects of equipment installation, maintenance, and repair.
Factory Authorized Dealers send their sales representatives to Carrier University. Here, they learn to efficiently identify and recommend solutions that provide excellent comfort and value specific to your needs, while incorporating Carrier products that are energy efficient, reliable, quiet, and environmentally sound.
Factory Authorized Dealers adhere to a long list of sound business practices, such as maintaining all required local licenses, having appropriate insurance and liability coverage, and fulfilling warranty obligations in a timely manner.
Carrier Factory Authorized Dealers take pride in doing the job right...and it's this performance that we recognize. At Carrier Corporation, we know that how you ultimately feel (in your home and about the Carrier brand equipment) has a lot to do with the dealer's performance. That's why we evaluate not only how well they can take care of your home comfort system, but also how well they take care of you as a customer. You'll benefit from work that is done...
Factory Authorized Dealers employ NATE-certified technicians who have passed a stringent set of core and specialty exams to ensure their technical competency. They also receive ongoing training specific to Carrier technology and products.
Strictly adhering to Carrier installation and service procedures, they use genuine Carrier Factory Authorized parts whenever possible to ensure that your system performs as promised, preserving its original efficiency and sound levels.
Factory Authorized Dealers are also certified by the Environmental Protection Agency for proper refrigerant handling. Committed to the utmost in integrity and professional service, Carrier Factory Authorized Dealers actively solicit and respond to customer feedback to maintain an exemplary satisfaction score in a Carrier-approved customer satisfaction program.
Your Carrier Factory Authorized Dealer has met Carrier's rigid criteria and close scrutiny for the quality of their products, knowledge and service. We are so confident that you will be comfortable—not only with your Carrier heating and cooling products, but with your Carrier Factory Authorized Dealer—that we back it up in writing with a 100% satisfaction guarantee: If, for any reason, you are dissatisfied with your Carrier equipment within one year of the installation date, your Carrier Factory Authorized dealer will correct the problem or remove the equipment and refund your purchase price. Ask your Dealer for a copy of the guarantee for details and limitations.
The fact that you're either already working with—or considering working with—a Carrier Factory Authorized Dealer says that you demand superior quality and you expect excellent service. Period. Well, you're in the right place, because so do we. Carrier Factory Authorized Dealers: Done. Right. Guaranteed.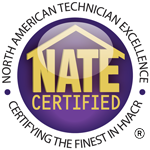 North American Technician Excellence (NATE)
North American Technician Excellence (NATE) is an independent, third-party organization that develops and promotes excellence in the installation and service of heating, ventilation, air conditioning, and refrigeration equipment by recognizing high-quality industry technicians through voluntary testing and certification. Our technicians have passed the rigorous testing necessary to qualify as NATE Certified Technicians.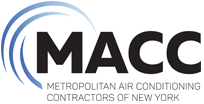 MACC is playing a leading role in helping HVAC professionals move their businesses to the next level. MACC members take advantage of a wide variety of opportunities to come together and share their ideas, strengthen skills, gain access to more customers and make new connections. Dynaire is a proud member of MACC.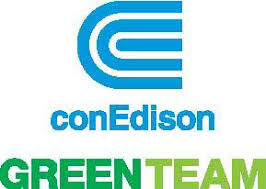 conEdison Green Team
We can help you save thousands on clean heating and cooling technology. We'll help you assess which one is right for you and how much you can save.

PSEG Trade Ally
The 2020 PSEG Long Island Commercial Efficiency Program (CEP) Prime Efficiency Partner list is made up of contractors, distributors, suppliers and manufacturers of energy efficient equipment. The list also includes skilled professionals such as architects, engineers and energy consultants that assist PSEG Long Island in meeting their energy savings goals.
PSE&G Long Island offers rebates on a variety of energy efficient products. Learn more here.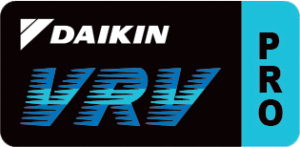 Daikin VRV Pro
Daikin VRV is the industry standard for total climate control. From energy efficient heating and air conditioning, to ventilation and building management, we have climate solutions for your buildings.