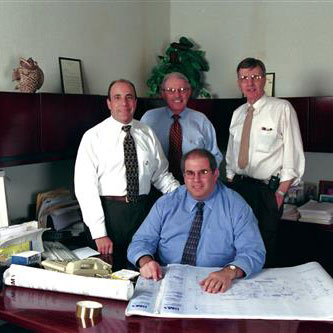 About Dynaire - Air Conditioning & Heating Contractors
Dynaire's philosophy of quality, along with our commitment to service and to providing close attention to our customers needs, has made us a leader in the Heating, Ventilating and Air Conditioning (HVAC) industry throughout the tri-state area.

Dynaire is family owned and operated since 1957. Our first clients were residential property owners, and as our business grew we expanded into commercial and industrial markets. Today, Dynaire remains the one name in air conditioning that means the most to people in Long Island, the 5 boroughs and the Tri-State Area. We are proud of our leadership position. We are proud of the role we play in designing air conditioning systems, technology, ongoing service and setting standards in our industry. And we are the most proud of our employees, whose commitment to quality, continuous improvement and customer service is the foundation of this company and the envy of our peers.

If you are interested in learning more about our company and the services and products we offer, contact Dynaire directly at 516-248-9550.

When it comes time to begin the installation process, trust that the Dynaire staff will guide you through the process from beginning to end. Customer service is a priority, and we are committed to providing you with the results you deserve.